Answer: NO.
Lakeside Recovery Solutions INC Company Profile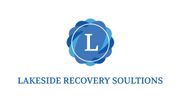 Lakeside Recovery Solutions prides itself on conducting our business with respect, integrity and an unwavering commitment to compliance and operational excellence. We place immeasurable value on our client partnerships and the way we represent and protect their brands. We are committed to providing expert guidance to our customers on their journey to financial success. 
Address: 5815 South Park Ave, Hamburg, NY 14075
Phone Number: (888) 306-2878
Years in Business: 3
Business Started: June 26, 2017
Business Started Locally: Unknown
Business Incorporated: Yes
Type of Entity: Corporparted
Website: https://lakesiderecoverysolutions.com/
Doing Business As: Collection Agency
Lakeside Recovery Solutions INC Company Reviews
What we know about Lakeside Recovery Solutions INC?
Lakeside Recovery Solutions INC is a New York-based company established in 2017. They have little online presence with a few reviews. No profile on BBB and other third party sites.
If you -or anyone you know- have had Lakeside Recovery Solutions INC, or any other collection agency, violate your consumer rights let Sue the Collector help you!

Take a moment to fill out our Free Consultation Survey at the bottom of this page! Our expert legal team will review your information and will help you determine if you have a case against your debt collector… at no cost to you!