Answer: NO.
KENNETH EISEN ASSOCIATES Company Profile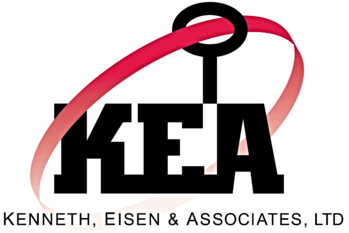 Since 1992, Kenneth, Eisen & Associates, Ltd. (KEA) has been an innovative and trusted partner in the consumer & commercial collection markets, maximizing revenue for our clients at various stages of the collection cycle by reducing losses attributed to bad debt.  We have established programs and procedures designed to increase collection recovery for our clients while maintaining levels of consumer satisfaction that exceeds industry averages.
Source: http://www.kearecovery.com/about.html
Address:
777 East Missouri Avenue, Suite 333 Phoenix, AZ 85014
PO Box 7370 Phoenix, AZ 85011-7370
Phone Number: (602) 264-9844
Years in Business: 28
Business Started: 1992
Business Started Locally: Yes
Business Incorporated: Yes 12/17/1992
Type of Entity: LTD
Website: http://www.kearecovery.com/
Doing Business As: Collection Agency
Company Reviews
What we know about KENNETH EISEN ASSOCIATES?
Kenneth, Eisen and Associates, Ltd. (KEA) is a third-party collection agency established din 1992 based in Arizona. As of May 2019, the BBB has closed 4 complaints against Kenneth, Eisen, and Associates in the preceding 3 years. All of those complaints alleged problems with billing and collections.
If you -or anyone you know- have had KENNETH EISEN ASSOCIATES, or any other collection agency, violate your consumer rights let Sue the Collector help you!

Take a moment to fill out our Free Consultation Survey at the bottom of this page! Our expert legal team will review your information and will help you determine if you have a case against your debt collector… at no cost to you!